The Most Advanced Light Bulb Security Camera
Disrupting the $14 Billion Dollar Security Industry - makes the doorbell cam ancient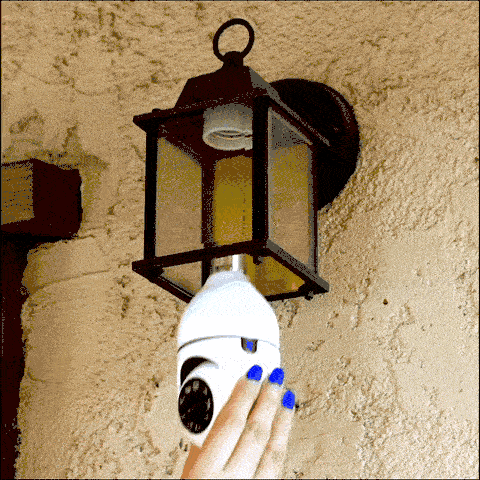 EASY TO INSTALL - like Changing a light bulb
Simply connect to Mobile Application via Home wifi
Pan / Tilt / Zoom & 360 Rotation
Automatic Motion Tracking and Alerts
Turn on Bright Lights via App
Two way audio - Talk & Listen from Anywhere
Alarm feature to scare away intruders
full color night vision

30 DAYS MONEY BACK GUARANTEE
If you are not happy, we will refund your money, no questions asked.

4.9 STARS CUSTOMER REVIEWS
customers all over have loved the Smarty® security camera and recommended it to friends and family.
INTRODUCING Smarty® security- LIGHT BULB SECURITY CAMERA
---
Have better peace of mind when away from your home with the latest technology breakthrough in affordable home security with a High Resolution Camera that screws into any standard lightbulb plug and connects directly to your Home WiFi, also can plug in to any A/C Outlet with adapter available at checkout viewable, through any iPhone & Android Device.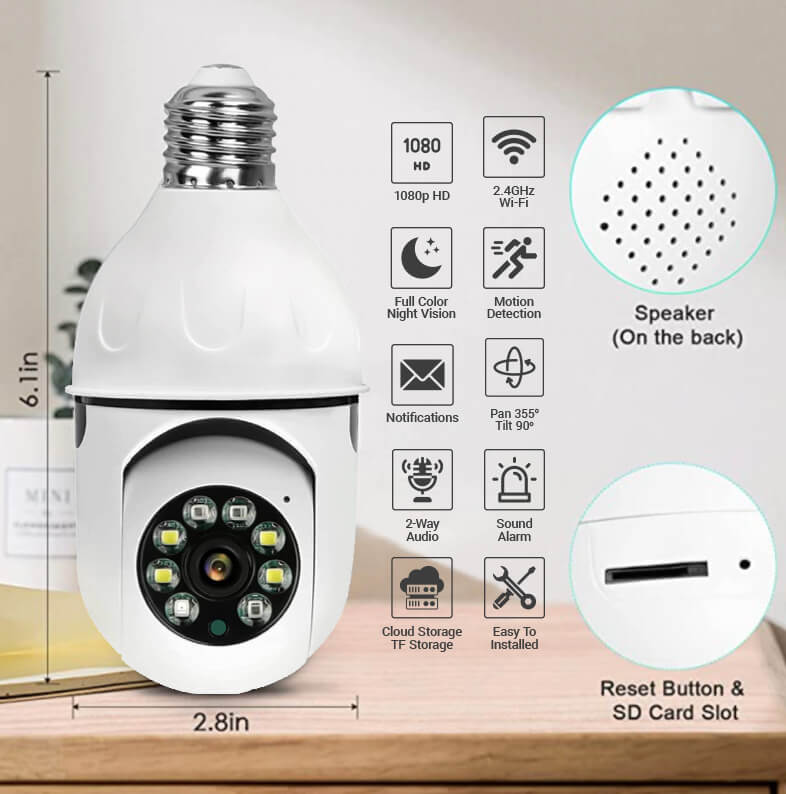 THE VIDEO BELOW ANSWERS ALL YOUR QUESTIONS
Discover Smarty® security's Easy to Use Features and Uses
As You can see, the Smarty® security Light Bulb Security Camera is compact, easy to install and comes with loads of hi-tech features for uses inside and outside of your home or office. Full Color Night vision, 1080p video resolution, panning up down, left, right and 360 rotation. Motion Tracking works flawlessly, and the Alarm feature scares away intruders.
1080P HIGH RESOLUTION LIGHT BULB CAMERA DETECTS ACTIVITY AND ALERTS HOMEOWNERS WITHOUT CLOUD STORAGE, BATTERIES, ADAPTERS OR WIRING.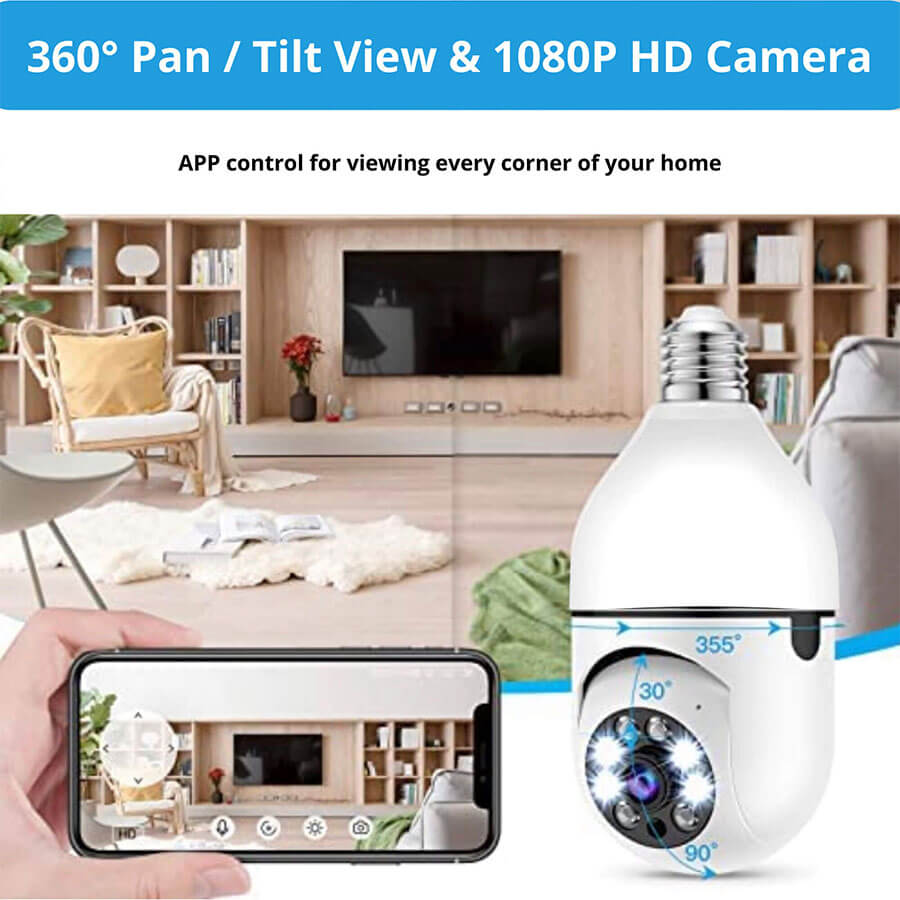 FITS INTO MOST BULB OUTLETS
Where there is a bulb outlet, you can install your Light Bulb Security Camera! PLUS! This camera is equipped with 4 Super-Bright LEDs to replace the light that was removed. That way, you've kept your security light AND now have a camera as well.
NOTE: Camera can be facing up or down, you'll be able to flip the image inside the app to make the video upright.

USE Smarty® security ANYWHERE WITH OUR A/C WALL ADAPTER AND EXTENDER POLE AVAILABLE AT CHECKOUT.
Note:
Due to the increasingly high demand for these Security Cameras during these unprecedented times, we cannot say how long this discount will last. So if you're here now, then act fast!
Internet-Only Offer
Smarty® security Light Bulb Security Cameras are only available at the official website here. They are NOT available in stores.
Reminder: there is a limited supply of Smarty® security Light Bulb Security Cameras for this specific promotion. Don't wait—order today!
Click or tap the "Yes, I want 50% off!" button below now to check for availability, and to secure your 50% discount before it disappears.